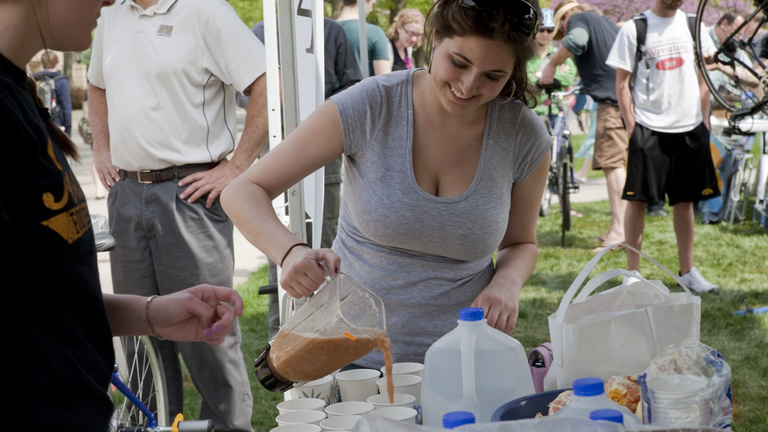 The University of Iowa has a variety of service-based organizations that can help you get involved with the community and give back. If you aren't sure where to start, set up an appointment with a volunteering advisor who can help you find a good service opportunity for you.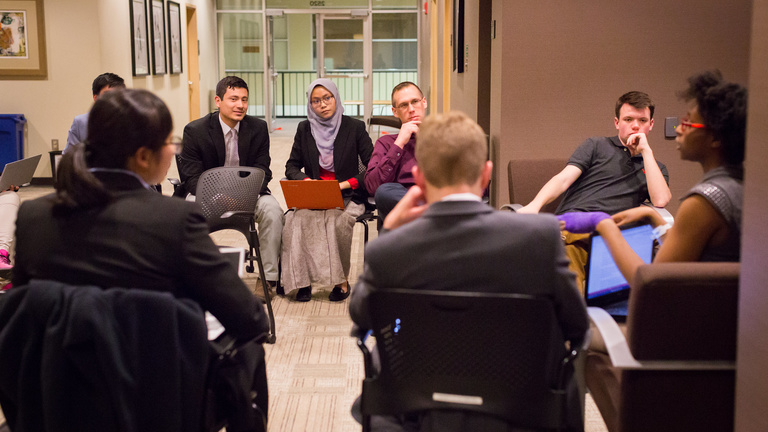 If you're interested in political participation, the University of Iowa has a variety of opportunities. You can join an organization that aligns with a political party, one that focuses on a specific issue, or just one that is motivated to get people to the polls. See all the political student organizations by going to the organizations page Campus Labs and selecting 'political' in the categories dropdown menu.
You can get involved in government and leadership opportunities on campus in many different ways, including advisory boards and student group executive boards. Undergraduate Student Government is a great way to make an impact on the campus community and to serve your fellow students.